SciHigh & Color of Medicine™ Team Up to Bring the Magic of Science to Students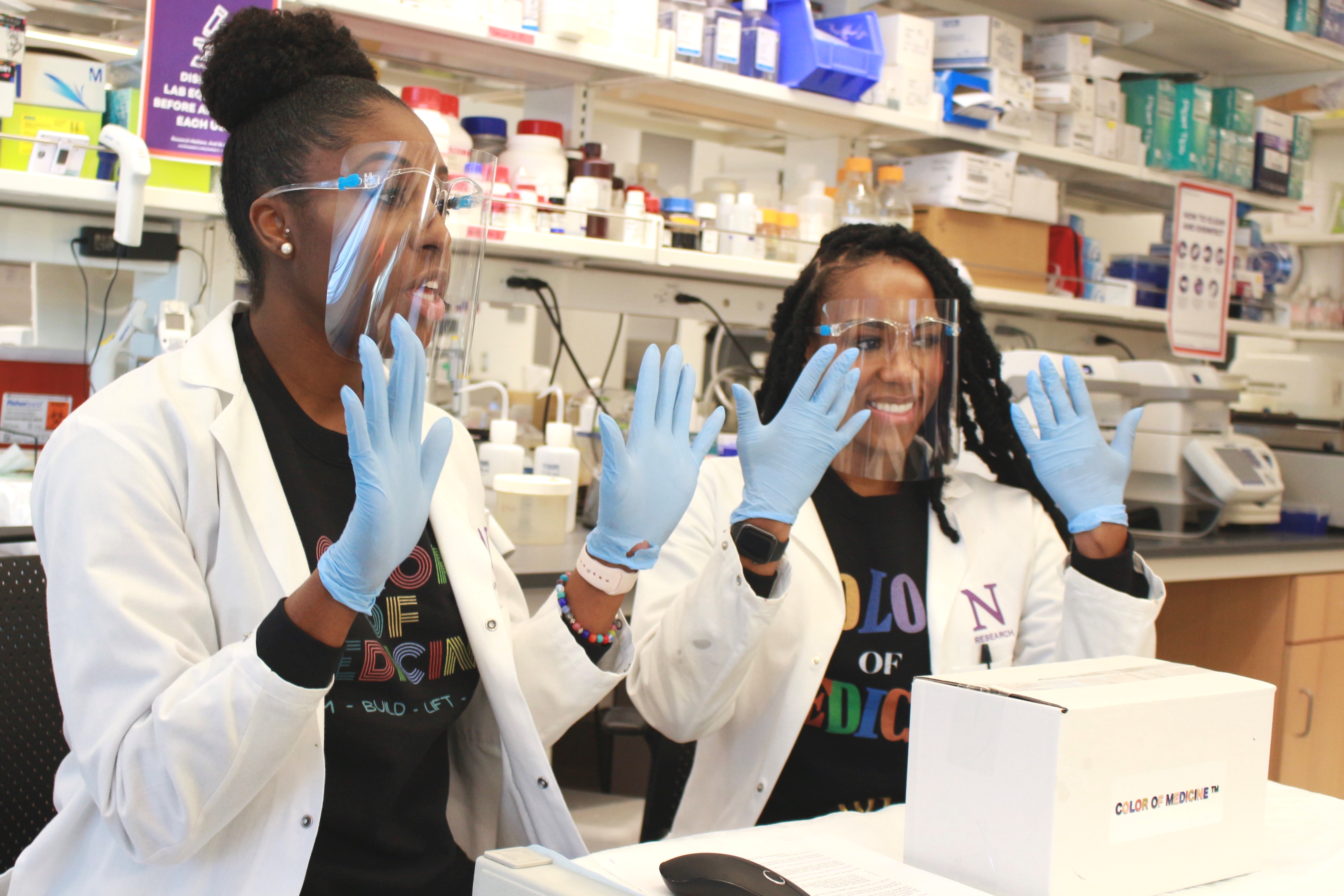 Color of MedicineTM Founder, Desiree Leach, PhD, and Co-founder, Brooke Williams, DO teaching students lab safety during virtual science lab held on February 19, 2021 in partnership with NUGoKidney's SciHigh Program.
---
NUGoKidney's SciHigh Program recently joined forces with local non-profit – Color of MedicineTM – to put on a virtual science lab for elementary school students. The first virtual lab kicked off on February 19, 2021 with 3rd grade students from Park Manor Elementary School. 
After learning about their mutually shared missions of promoting inclusion of students from underrepresented backgrounds in STEM and medicine, Color of MedicineTM and SciHigh decided to collaborate to bring the magic of science to students through virtual science labs.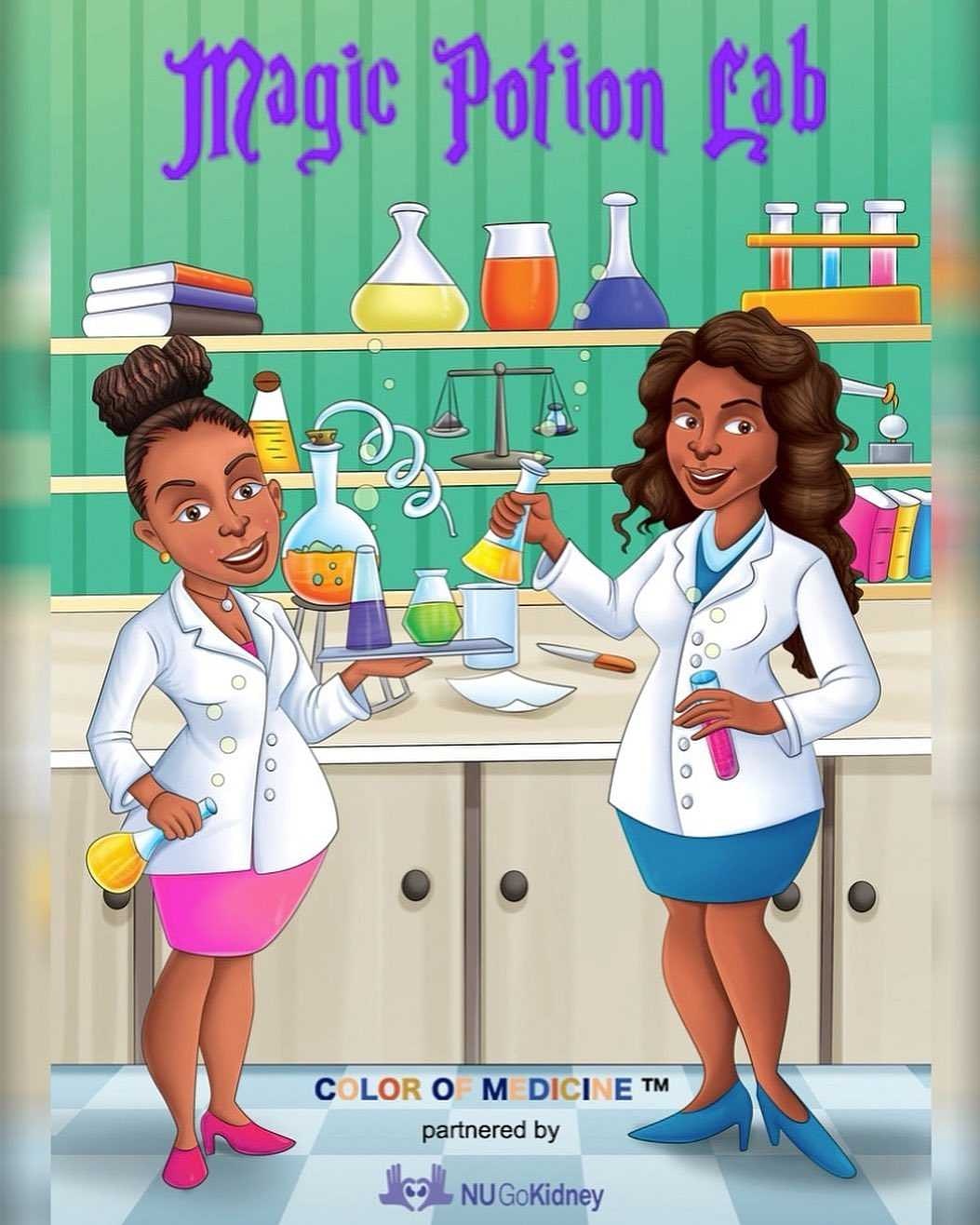 Founder and post-doctoral fellow in the Feinberg Cardiovascular and Renal Research Institute, Desiree Leach, PhD, and Color of MedicineTM Co-founder, Brooke Williams, DO, developed and lead the magic-themed virtual lab. SciHigh shared its experience delivering virtual programs to students and provided technical assistance and support for developing lab kits provided to students ahead of time. 
During the lab, students were taken on a lab tour and learned about lab safety and equipment. They also learned about chemical reactions, hydrophilic and hydrophobic compounds, and density through two interactive experiments. 
Students cheered and couldn't contain their excitement once they started seeing the magic of science in action. The virtual labs were also a hit with the teacher  Mrs. Sherri Simmons and Principal Lashae Jenkins Merrell so much so that two more virtual labs are in development for kindergarten and first grade classes. Color of MedicineTM has also connected with other Chicago Public Schools to deliver more virtual labs to students this spring.
---
Learn more about Color of Medicine™ and their science outreach programs here. 
Follow Color of Medicine™ on Instagram and Facebook and NUGoKidney on Instagram and Twitter for the latest on how their sharing the magic of science to students in Chicago and beyond.