NU GoKidney & David Rush Sock It to Kidney Disease for World Kidney Day 2019
Though March 14th is commonly known for Pi Day, Northwestern's medical community and the Twittersphere were a buzz celebrating another important day – World Kidney Day, a global awareness campaign aimed at raising awareness of the importance of our kidneys.
Here are some of the highlights:
Passionate kidney disease research advocate and hip-hop artist David Rush spoke to Northwestern's medical students and the Division of Nephrology.
Filled with wit, gratitude, and heartfelt moments, David shared how kidney disease has touched each phase of his life, challenged his perspective, and inspired him to change the landscape of education and advocacy for kidney disease.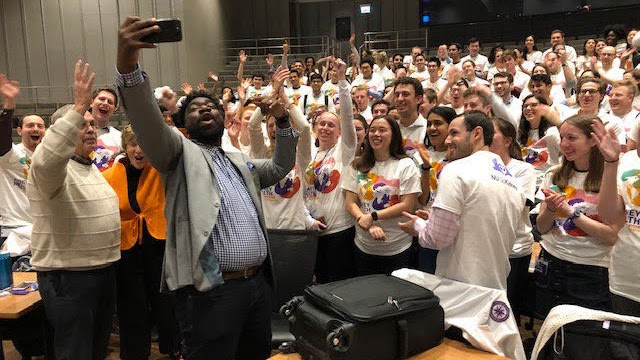 "Sometimes, I get down by how little people really know about kidney disease," David shared with first year medical students. "We don't get a fair shine compared to other diseases. That's why it's up to us [patients, advocates] and people like you in medicine to help change that so more people know how vital kidney health is."
David also stressed the importance of considering patients' time. "Time is probably the most valuable thing to any patient you'll see because we've lost so much of it. I would love to spend that 5 hours with my kids, but I can't because I have to go sit in a center with needles in my arms so I can live."
David advised, "Remember that when you're talking to your patients. That patient's life is way different than yours, and they're coming to you for help. It's called health care so you've got to care a little bit. Don't waste their time."
For more inspiration from David and to follow his journey, find him on Twitter & Instagram @DavidRushOnline.
In honor of David (who loves statement socks) and the 850 million people with kidney disease, we showed our socks to #SockItKidneyDisease.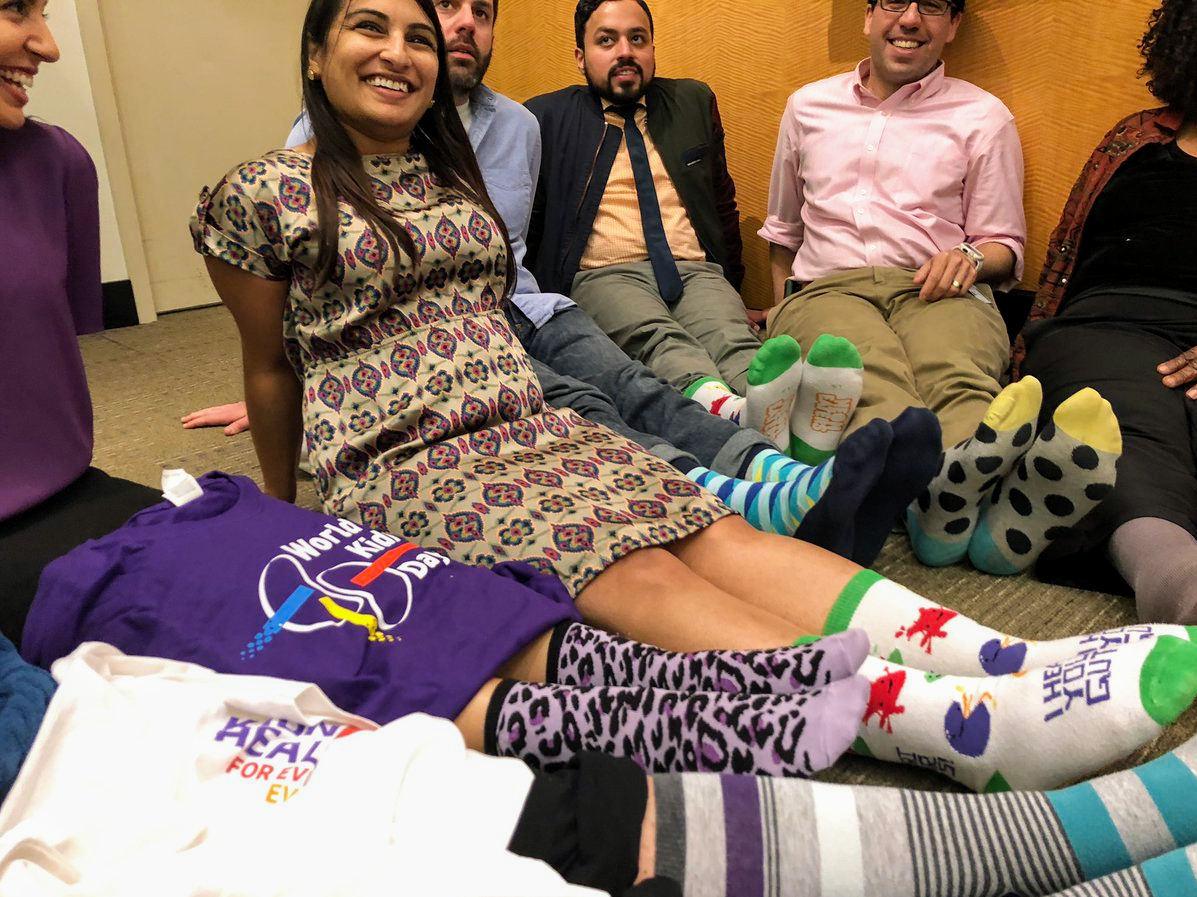 From pineapples to bold stripes to socks with organs, we saw support for stamping out kidney disease not just in Chicago but from our friends in Texas, Canada, Michigan, North Carolina, Missouri, and Oregon to name a few.
A big shout out to Jennie Lin, MD for championing the idea and Ashley Sipocz for the hashtag. Thank you to everyone who helped us reach nearly 400,000 people on Twitter to raise awareness about kidney health.
Get your socks ready for next year! Need a little inspiration? Check out our Twitter Moment here.
Check out all the photos from World Kidney Day 2019 here.
---
To get the latest on our 2020 World Kidney Day events and other NU GoKidney happenings, follow us on Twitter @NU_Nephrology or join our mailing list.
Back to top