NUGoKidney partners on new project to improve kidney health disparities
With the help of a seed grant from the Center for Community Health (CCH) Alliance for Research in Chicago Communities (ARCC), NUGoKidney will work with Endeleo Institute and Dinee Simpson, MD from Northwestern's Comprehensive Transplant Center, on a 1-year project to develop community partnerships around improving health disparities related to kidney disease in Chicago's Washington Heights neighborhood.
The ARCC Seed Grant Program supports the development and growth of community-engaged research partnerships to improve health equity. 
One of 10 community-academic partnerships to receive an ARCC Seed Grant this year, the project will focus on partnership development using a community engagement model to learn from Washington Heights community members about their experiences, insights, and opinions on kidney disease. 
African Americans are nearly 4 times as likely to develop kidney failure than whites, according to data from the National Institutes of Health. Along with increased risk, disparities exist across the spectrum of kidney disease – from prevention to treatment access to referral and evaluation for a kidney transplant.
Executive Director of Endeleo Institute and Community Co-Principal Investigator on the project, Melvin Thompson, first noticed the need to focus on kidney health in Washington Heights after seeing an increasing presence of dialysis centers in the community.
"Some time ago, healthy food once provided by the former Jewel-Osco in Calumet Heights was replaced with a dollar store, which subsequently added a dialysis center," explained Thompson. "Not by happenstance, the emergence of food and pharmacy deserts has paved the way for an oasis of treatment centers – poignantly depicting a dire and disturbing new narrative in communities of color on the south and west sides of Chicago."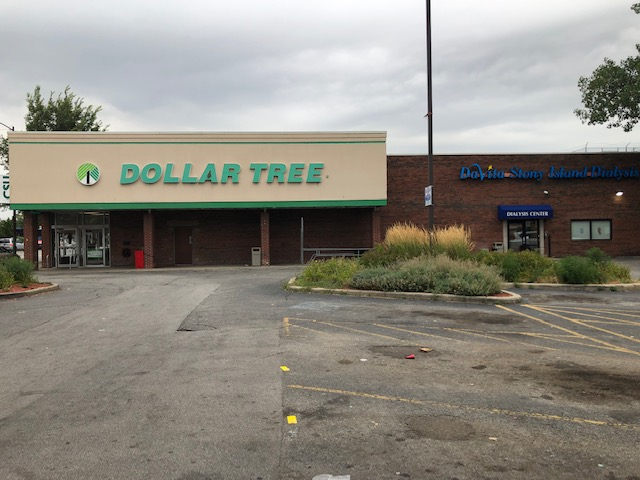 Working with community partners to help change that narrative and fight kidney disease is what drew Dinee Simpson, the project's Academic Co-Principal Investigator, and Bill Schnaper, NUGoKidney Enrichment Program Director, to the opportunity to work with Endeleo.
Simpson is the only African American, female organ transplant surgeon in Chicago. She is currently developing the Northwestern Medicine African American Transplant Access Program (AATAP).
"We know that kidney diseases affect African Americans more than any other group of people and that a number of factors influence the disparities in kidney disease" said Simpson. "What we don't have a clear picture of is the best way to overcome these disparities to create meaningful solutions."
The dialogue and partnerships the project is aiming to generate around health equity and kidney disease are critical to coming up with ways to research and develop solutions to improve kidney health, said Schnaper.
"NUGoKidney and its Enrichment Program seek to be sure that our mission of finding new ways to prevent and treat kidney diseases reaches and involves the people who most need them," said Schnaper.  "Working together with the community will focus our research and speed its translation into improved kidney health not just for the community but will also be lead by them."
Simpson also emphasized the importance of community voices and not jumping to conclusions about how to help.
 "An intervention cannot be all one-sided – physicians and community members need to partner. For any endeavor in a community to be successful, we need to let communities take the lead." Simpson said. "The ultimate goal of the project is to build a coalition to provide a long-lasting foundation for fighting kidney disease in the African American community in Chicago."
The first phase of the project kicks off this month with planning a series of community engagement meetings and beginning to establish a network of community partners to be involved in the project.
---
Learn about more about ARCC and the other seed grant recipients here.
Get to know Melvin and the Endeleo Institute here.
Keep up with Dinee and her work with the Northwestern Medicine African American Transplant Access Program (AATAP) by following her on Twitter @DineeMD.