NUGoKidney Welcomes Fifth Cohort of SciHigh Scholars
In a continued effort to empower students from underrepresented backgrounds in the field of STEM, NUGoKidney is thrilled to announce the arrival of the fifth cohort of SciHigh Scholars to their SciHigh Summer Program. This seven-week internship, tailored for rising sophomores, juniors, and seniors from Chicago high schools, aims to unlock the untapped potential within these students and equip them with the necessary skills and confidence to excel in science and medicine.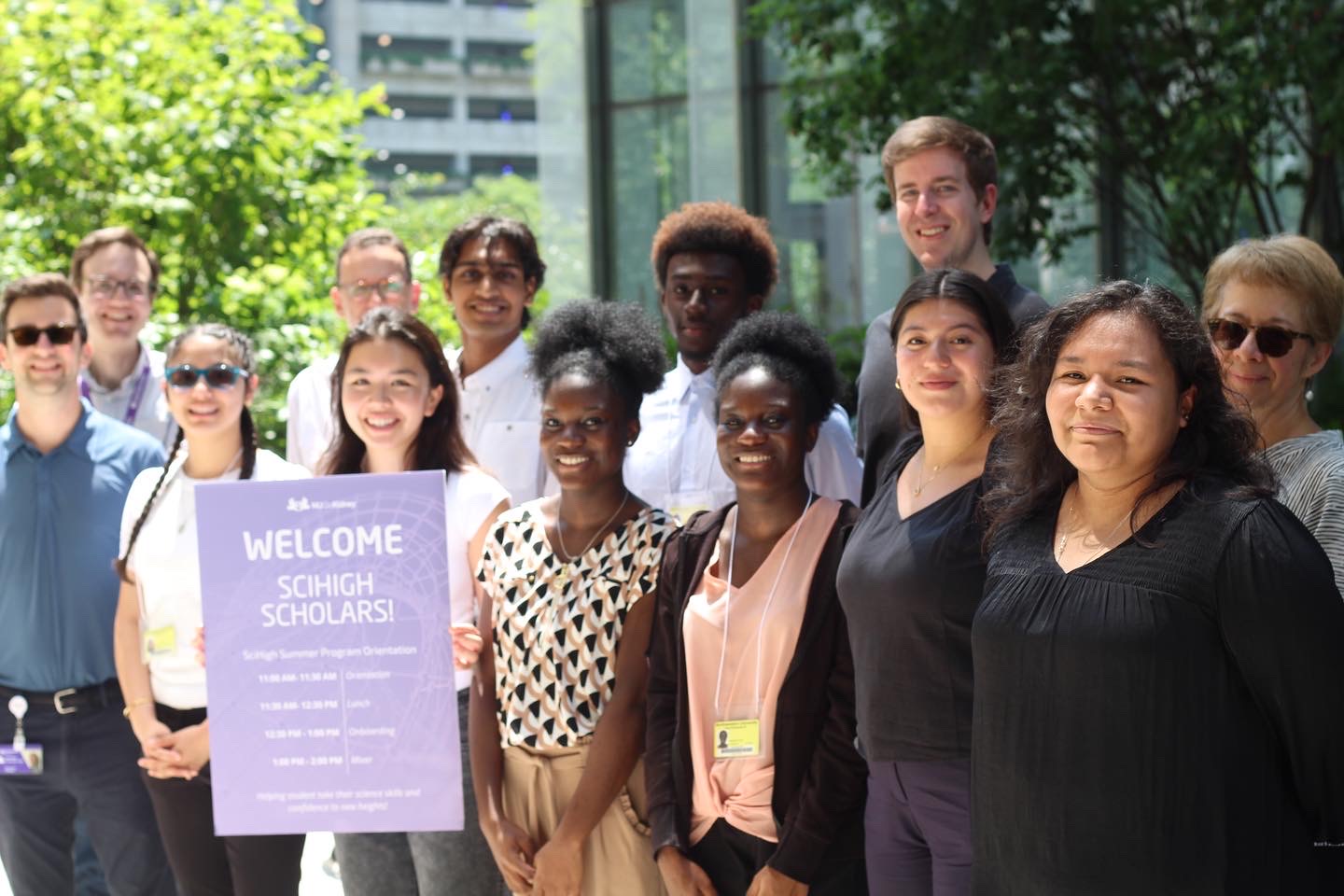 The SciHigh Summer Program was established with the vision of providing interactive learning experiences and mentorship opportunities to young individuals who may not have had access to such resources before. By bridging this gap, NUGoKidney seeks to foster personal growth, and self-discovery, and instill a sense of wonder in the minds of these talented students.
"We are incredibly excited to welcome the fifth cohort of SciHigh Scholars to the NUGoKidney family," expressed Dr. Beatriz Sosa - Pineda , the program director. "Our goal is to provide these talented young individuals with a transformative experience that will inspire them to pursue their passion for STEM. By offering them hands-on learning opportunities and mentorship from professionals in the field, we hope to ignite their curiosity and propel them towards successful careers in science and medicine."
In addition to the hands-on research experiences and mentorship provided by experienced researchers and physician-scientists, the program now includes shadowing opportunities that allow scholars to observe and learn from medical professionals in real clinical settings. By combining research experiences, shadowing opportunities, and clinical-focused mentorship, NUGoKidney aims to provide a holistic program that equips the SciHigh Scholars with a comprehensive understanding of STEM fields in both research and clinical contexts. The program seeks to inspire and empower these talented students to pursue careers in science and medicine while fostering diversity and inclusivity in these fields.
As the fifth cohort of SciHigh Scholars embarks on this transformative journey, NUGoKidney remains committed to nurturing their potential and creating a pipeline of future leaders in STEM and healthcare. NUGoKidney aims to shape a generation of talented individuals who will make significant contributions to the scientific and medical communities.
Meet the 2023 SciHigh Summer Scholars